You can fund your account using cash at a Bitcoin ATM.
First, locate the Bitcoin ATM nearest you by going to www.coinatmradar.com (Enter your city, zip code, or street and hit the search icon)
When you are at the Bitcoin ATM, follow these easy steps.
In the BookMaker Cashier
Select Deposit → Bitcoin
Enter the amount and hit GET ADDRESS
The system will generate a QR code for you to scan at the Bitcoin ATM. The code looks like this: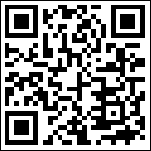 At the ATM
Select Buy Bitcoin
Choose coin (e.g. Bitcoin)
Select scan QR
Scan the QR code (from the BookMaker Cashier)
Insert cash bills
Press Finish
Take printed receipt (save this!)
Simply wait for the funds to be credited once they are confirmed by the global network. This normally takes about 10-60 minutes.